Last week, as part of our International Women's Day celebrations, we hosted a podcast on Teacher Training in Bhutan with the brilliant Dr. Phuntsho Dolma, a national leader of teacher training in Bhutan and Associate Professor at The Royal University of Bhutan.
---
Phuntsho talked with host Helen Woodward about how Initial Teacher Training and recruitment is delivered in Bhutan, the nation's [Gross National Happiness](https://ophi.org.uk/policy/gross-national-happiness-index/) index and celebrating International Women's Day. We hope you enjoy our summary - you can watch the full podcast on [YouTube](https://www.youtube.com/watch?v=L7zW_ZDxjcA&t=1s).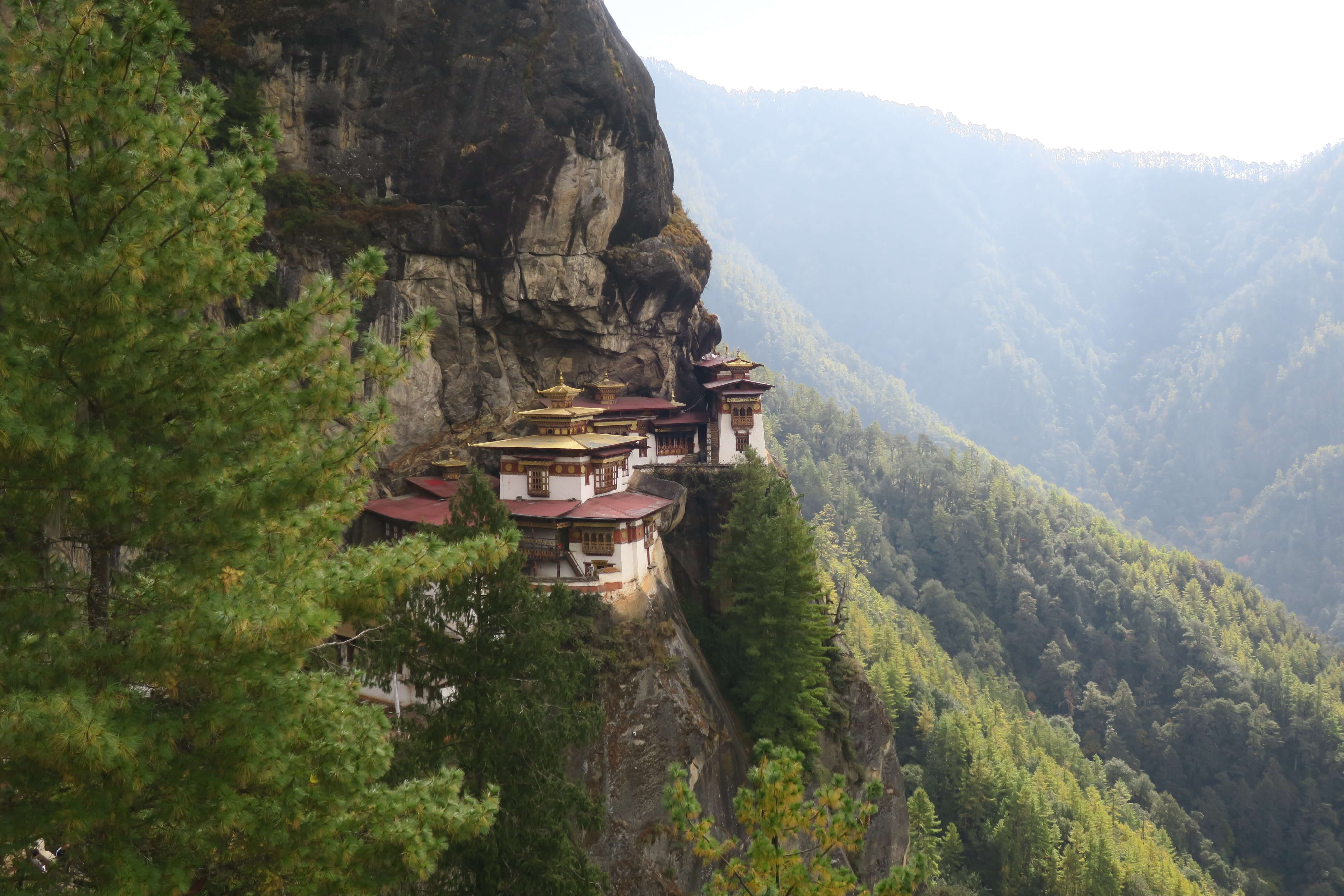 The Tiger Nest Monastery, Paro Taktsang, Bhutan. Photo by Helen Woodward
---
How do you recruit students, and what subjects do they study?
Phuntsho began by explaining the Royal University of Bhutan provides the nation's two teacher training courses in the West of Bhutan; one in Paro where Phuntsho is based, and the other in Samtse.
"At Paro, our main focus is on primary education, whereas in Samtse they focus on secondary. Paro offers a four year bachelor degree for primary curriculum. The graduates from this programme will have to teach all the subjects at primary schools except the national language, Dzongkha" - this means Maths, English, Social Studies and Science all have to be studied. "The other college in the south [Samtse College of Education] trains secondary teachers for subjects like maths, science, social studies, and economics, so all those secondary subjects."
The two colleges now produce around 250 fully qualified teachers each year, which ensures Bhutan has a sufficient supply of teachers. However, not all graduates work in teaching roles, many go on to undertake exams required for joining the Bhutanese civil service.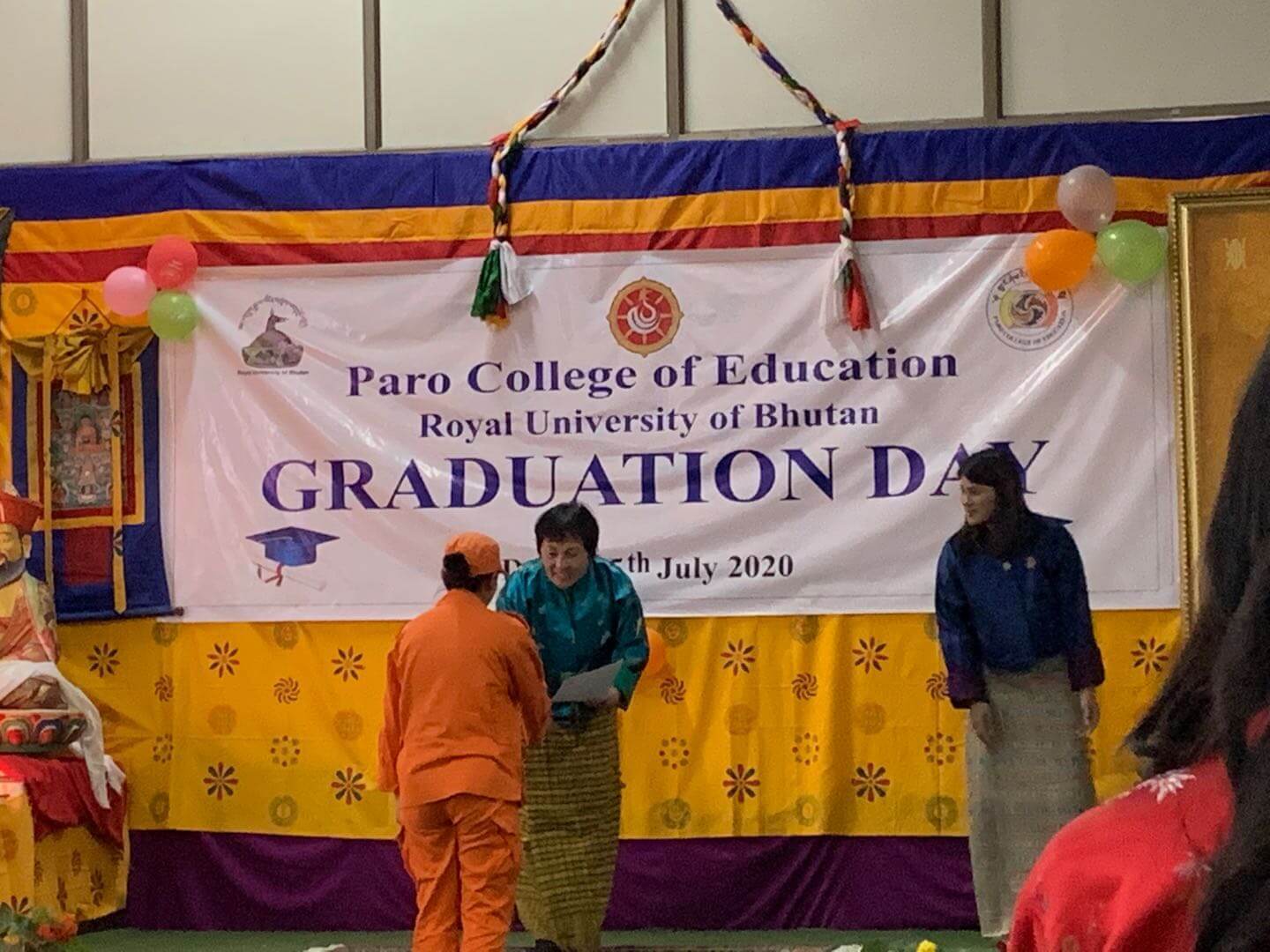 Phuntsho at a graduation ceremony in 2020
---
Gross National Happiness and its impact on Teacher Training
Gross National Happiness (GNH) is a philosophy that informs Bhutan's government policy, and is a play on words referencing the emphasis that governments put on GDP (Gross Domestic Product). The aim is to maximise happiness and wellbeing within the Bhutanese population. This philosophy is a defining part of contemporary Bhutanese culture, and is evident in the nation's teacher training programmes, as Phuntsho explained.
"We try to be very mindful of what we do, and ensure that our behaviour doesn't harm others." Phuntsho explained that Gross National Happiness is embedded into the national language of Bhutan, Dzongkha. "Dzongkha lessons are fully laden with values and attitudes (...) We don't have theories as such [about GNH] but our job is to put strong seeds inside the students so that it comes from within."
The GNH Index takes into account a combination of factors, including living standards, health and education, culture, and psychological well-being. As described in the Oxford Poverty and Human Development Initiative, "[GNH] is a holistic reflection of the general well-being of the Bhutanese population rather than a subjective psychological ranking of 'happiness' alone."
---
How is caring for the environment part of the curriculum in Bhutan?
Bhutan isn't just carbon neutral - it's carbon negative. In fact, it's the only carbon negative nation on Earth. Trees play an important cultural role in this, and Phuntsho explained that this is taught in schools to children from an early age: "If you fell one tree, make sure that you plant two."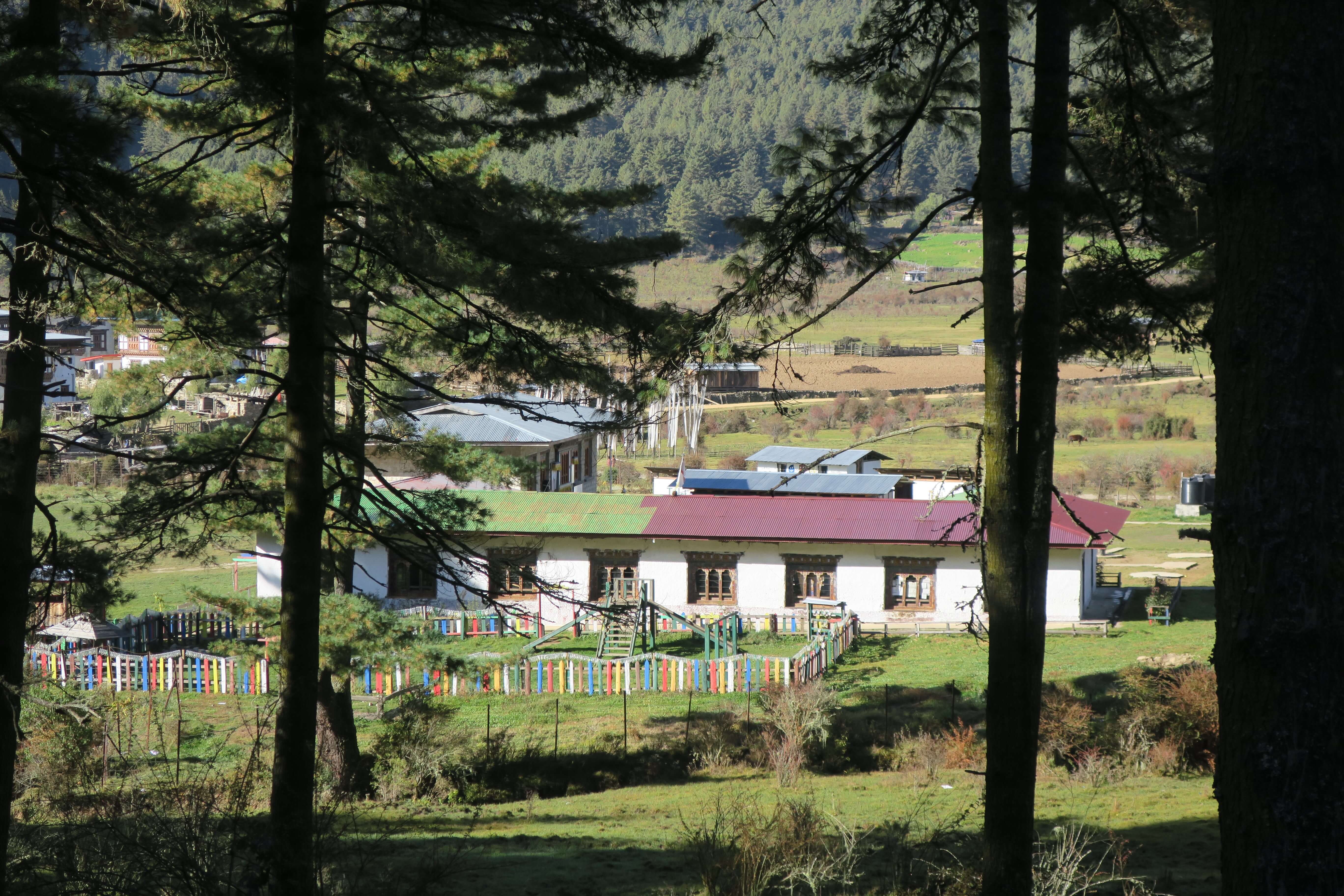 A school in Phobjikha Valley, Bhutan. Photo by Helen Woodward
The 2nd of June is a Bhutanese holiday that commemorates the crowning of Druk Gyalpo Jigme Singye Wangchuck, the fourth king of Bhutan, but it is also celebrated nationally as Social Forestry Day. On this day, Phuntsho explained, it's encouraged to "plant as many trees as possible, because we feel that having trees not only adds beauty, but it has so much advantage" to the environment. Phuntsho announced "this is something that we are really proud of!"
Littering is also discouraged from early education in Bhutan. Phuntsho described how children litter pick on school trips, but that people have begun to litter less and less over time as a result of education. "We also educate about plastic and oil – manufactured products – that are bad for our soul and for the environment."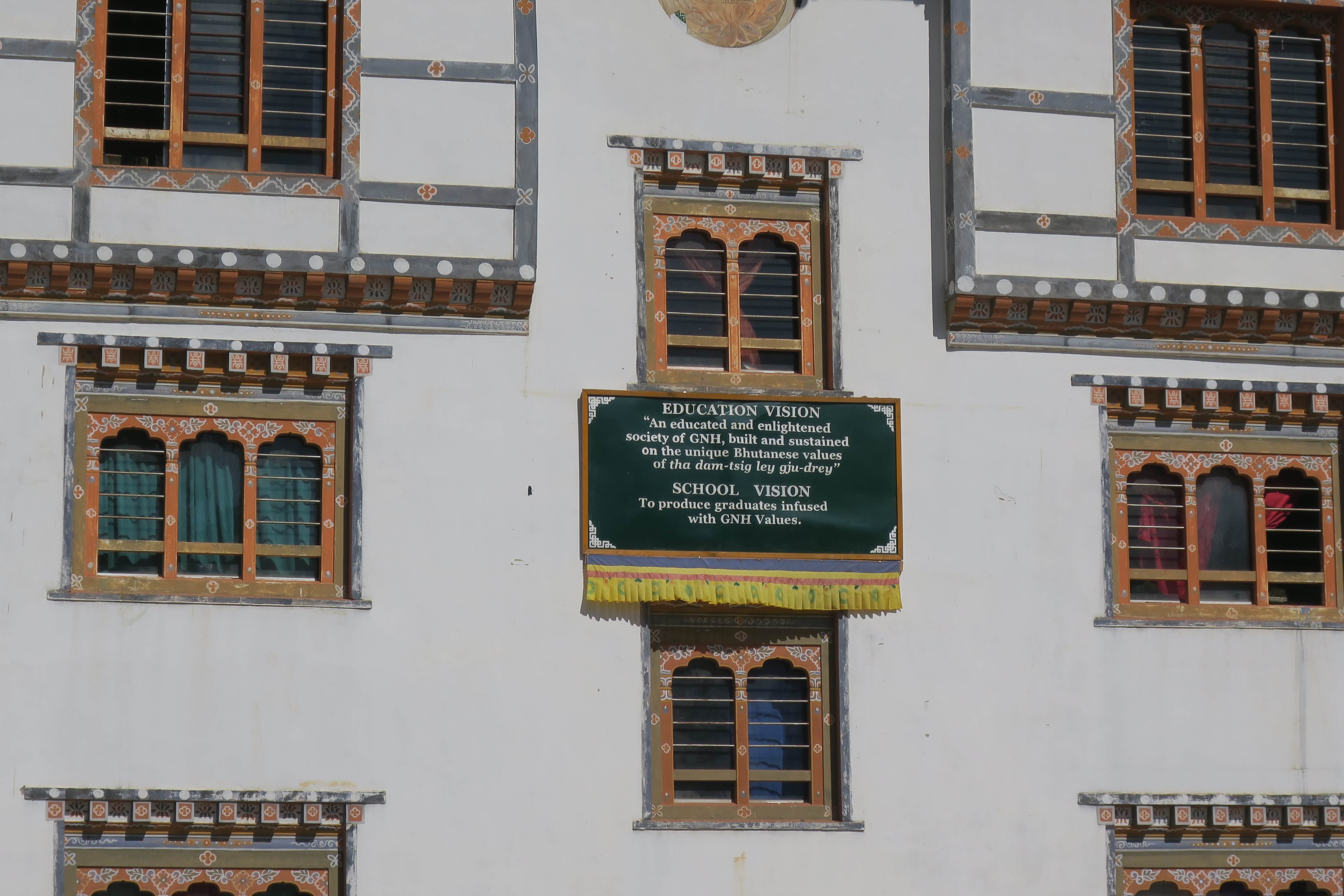 Paro Teacher Training College, Bhutan. Photo by Helen Woodward
---
Phuntsho said that although herself, her peers and teacher training students haven't formally celebrated International Women's Day in the past, this year they decided to. You can see below the amazing picture that Phuntsho sent to Zen of her students.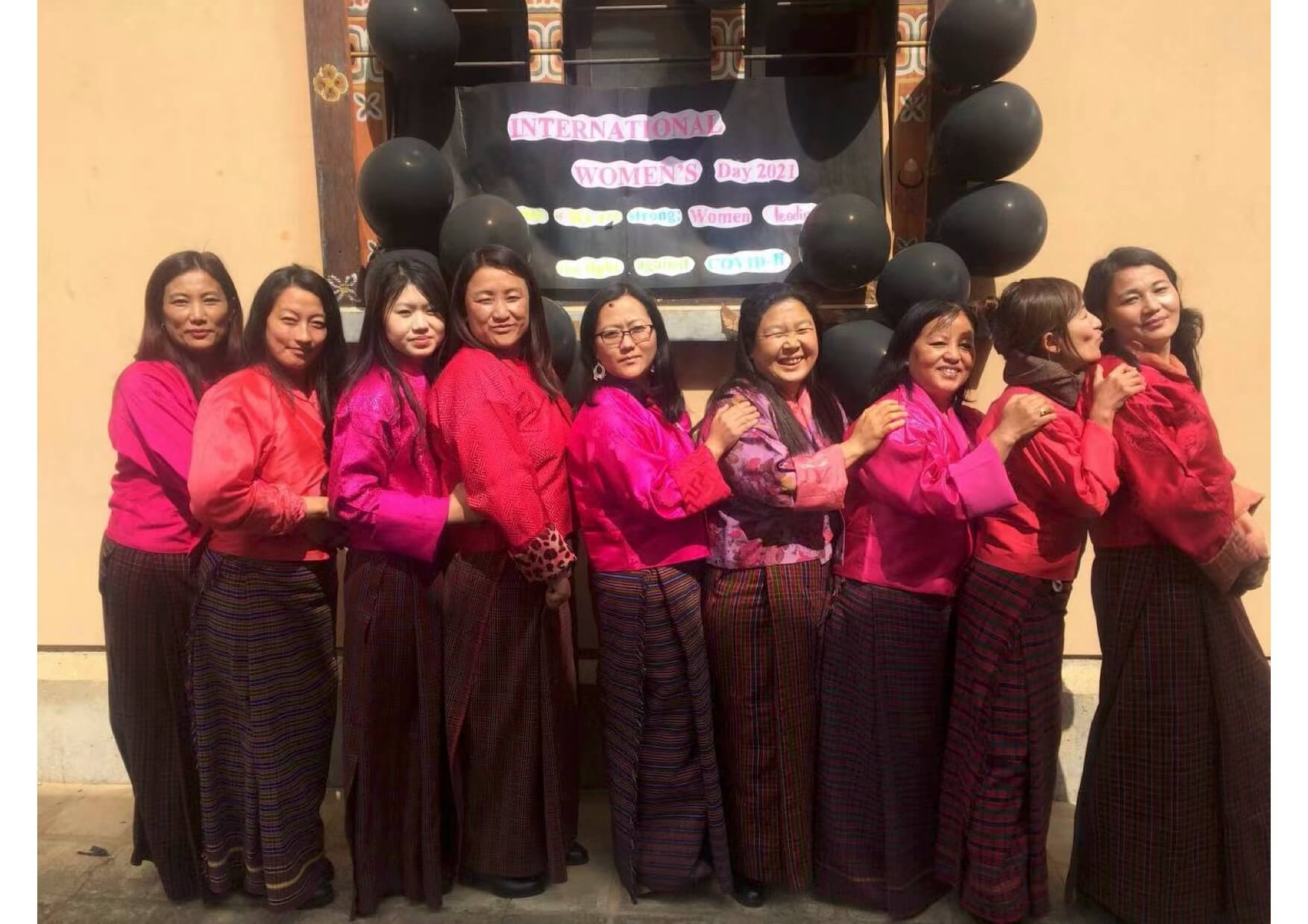 ---
Once again, we'd like to thank Phuntsho for her time and insight. Listen to the full episode here and look out for new episodes soon by following us on Twitter!