Contrary to popular belief, teachers aren't the overwhelming majority but make up just under half of the workforce. The remainder is composed of TAs and "support" staff which can be any non-classroom role ranging from the Headteacher to the cleaning staff.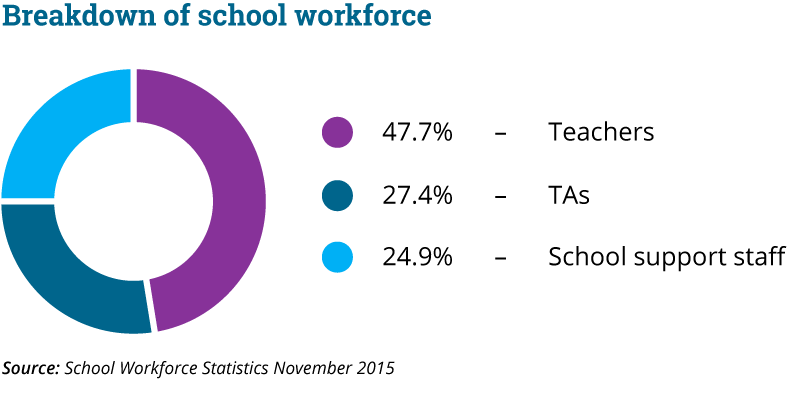 Although the UK education workforce is scattered across 10s of thousands of schools, taken as a whole, state-sponsored schools employee nearly 1mn and is one of the largest sources of employment in the country.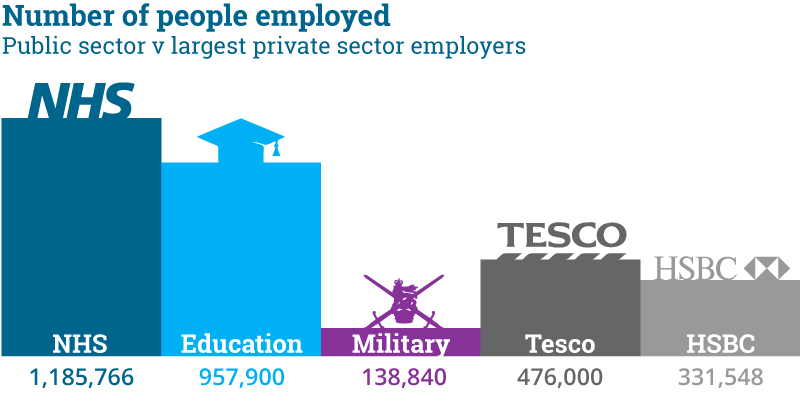 There are nearly 7.7 million students in state-funded schools resulting in an average student to teacher ratio of 17.9. However, this varies with type of school as the ratio of primary students to teachers is 20 to 1 while the ratio of secondary school teachers to students is 15 to 1.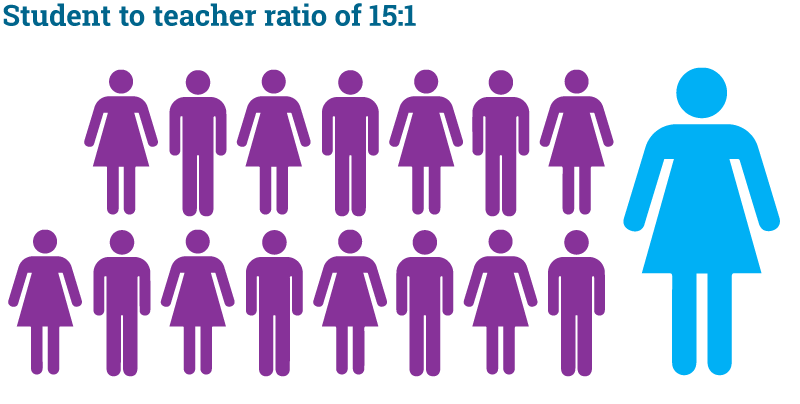 In the last school census, c.25,000 teachers newly qualified while c.25000 moved from a non-public sector school to a public-sector school. These gains were offset by a loss of 39,000 teachers leaving the profession and 11,000 retiring.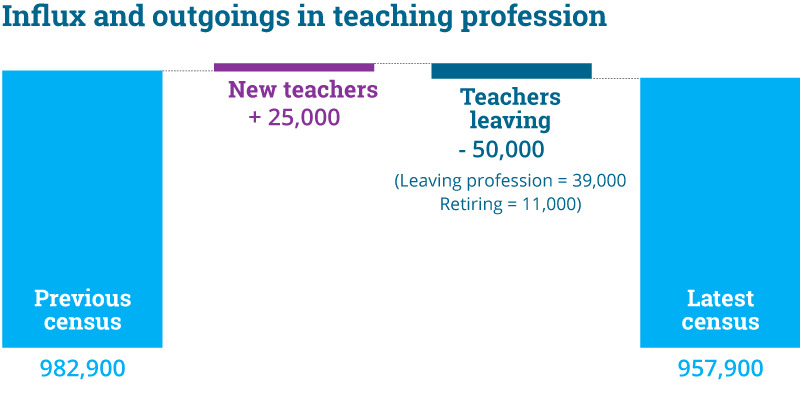 Men make up just 23% of teachers / Women make up 77% of teachers.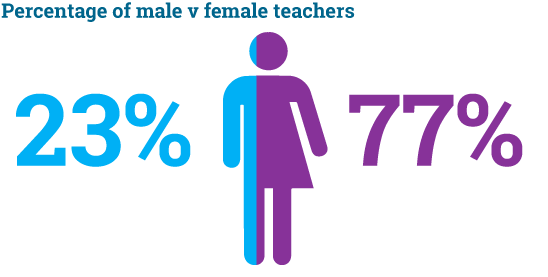 The average primary school has 13 teachers and 30 staff. The average secondary has 62 teachers and 108 staff.