What is Makaton?
Makaton is a unique language programme that uses symbols, signs and speech to enable people to communicate. It supports the development of essential communication skills such as attention and listening, comprehension, memory, recall and organisation of language and expression.
We've been taught all about Makaton by our in-house SEND Specialist, Olivia. Olivia previously worked for four years as a SEND Support Worker and SEND TA, supporting in both SEND schools and mainstream primaries. She has experience in supporting children with severe autism, ADHD, complex medical needs and PMLD needs.
Olivia has used Makaton to great effect with her SEND students and below she has put together the 10 Makaton signs you need to get started. Each sign is done in GIF form so you can see exactly what to do. We hope you find them useful and this starts you on your journey further into Makaton!
Why not practise each as you're going through so you can start to get a feel of it? Then you start sharing them and practising with your colleagues. It's just that easy to get started!
1. Hello
![](/img/Zen_Educate_Makaton_Training_Hello (1).gif)
2. Good Morning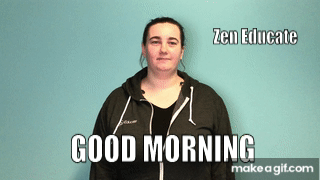 3. Good Afternoon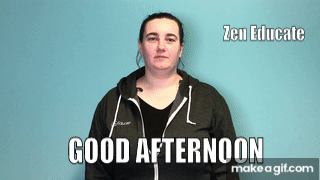 4. Yes

5. No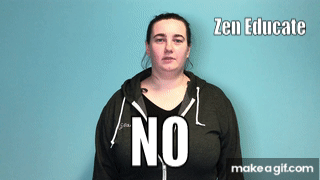 6. Please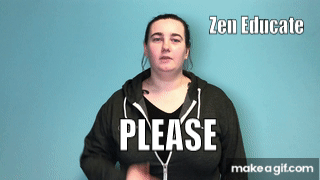 7. Thank You
![](/img/Zen_Educate_Makaton_Training_Thank_You (2).gif)
8. Good Work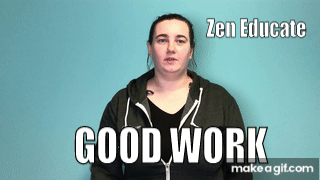 9. Settle Down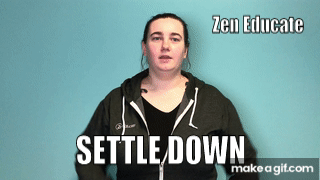 10.Teacher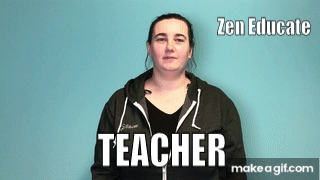 This is part one of our Makaton series. Why not check out part two?
If you're a school who is interested in how we can help you with your SEND needs get in touch with Olivia 0203 870 4413 or email her directly on olivia@zeneducate.com.