For schools and supply teachers alike, the summer is considered (for the most part), a time to relax and recharge the batteries. For the Technology Team here at Zen Educate, however, it was the perfect time to make some major improvements to our product.
Two of these improvements were: a better method for managing long-term bookings and the delivery of better search results for schools by allowing teachers to update and edit their future availability.
Managing Long-term bookings
One of the more analogue, time consuming and frankly frustrating parts of supply cover is the timesheet process. Our first major project this summer was to streamline this experience, by removing the need for timesheets altogether. We have now given schools the ability to view the booking on our system, make any changes to the number of days worked, and simply click a button at the end of the week to confirm that everything is as it should be. This reduces the whole sign off process to one or two clicks, as well as providing a full history of all bookings.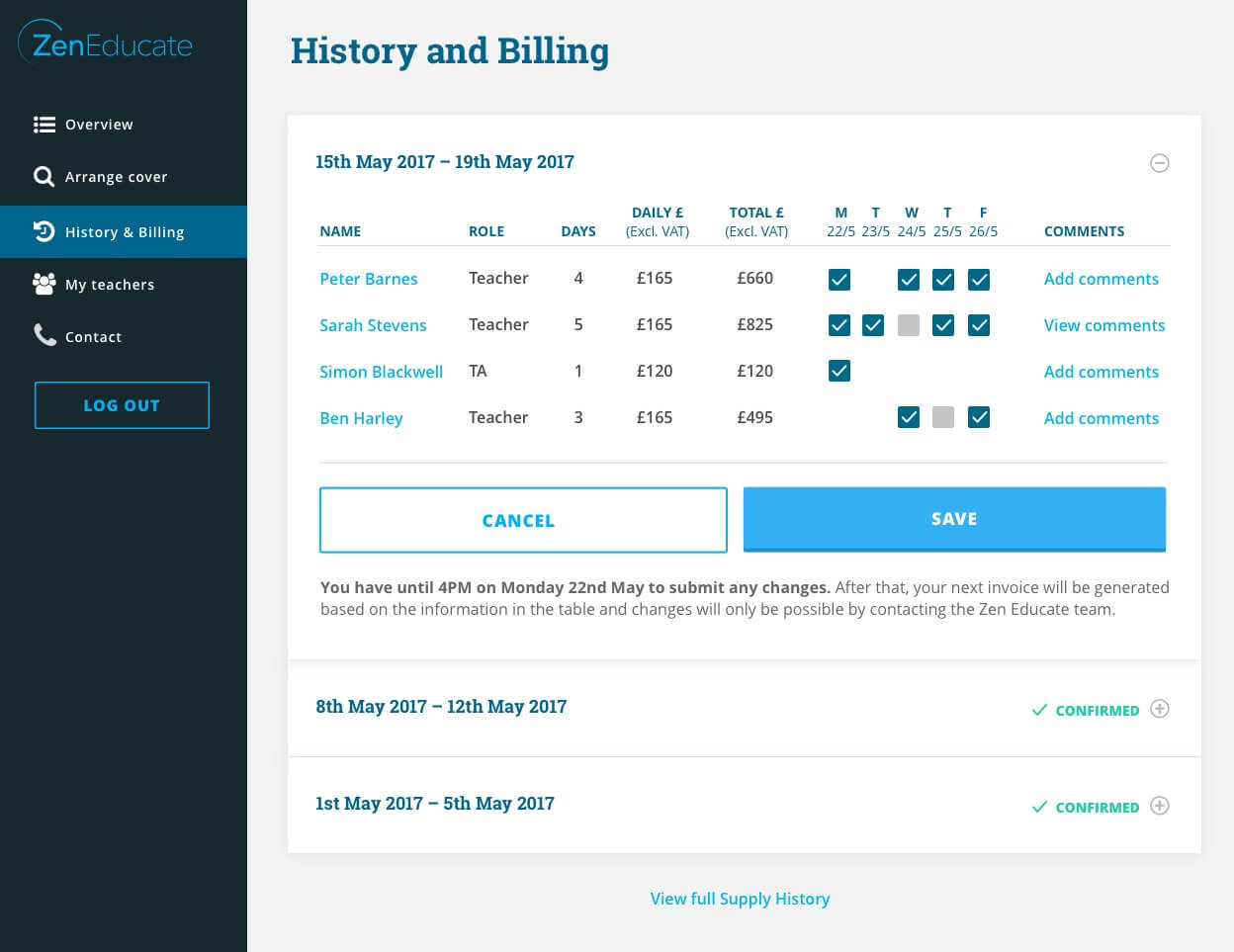 Editing availability
If a teacher is booked on a particular date through our system, we are able to exclude them from further search results on that date. However, before the summer, we hadn't given teachers the ability to mark themselves unavailable for things like holidays or prior engagements. As a result, even though schools were regularly searching through our system for teachers, there were occasions where the teacher they selected to book declined the booking request.
We have now built a calendar feature so that teachers can proactively keep track of both their bookings, and the days they do not wish to be contacted for supply work. This, in turn will help schools retrieve more accurate search results, as they will see a greater proportion of teachers who are genuinely available for supply work.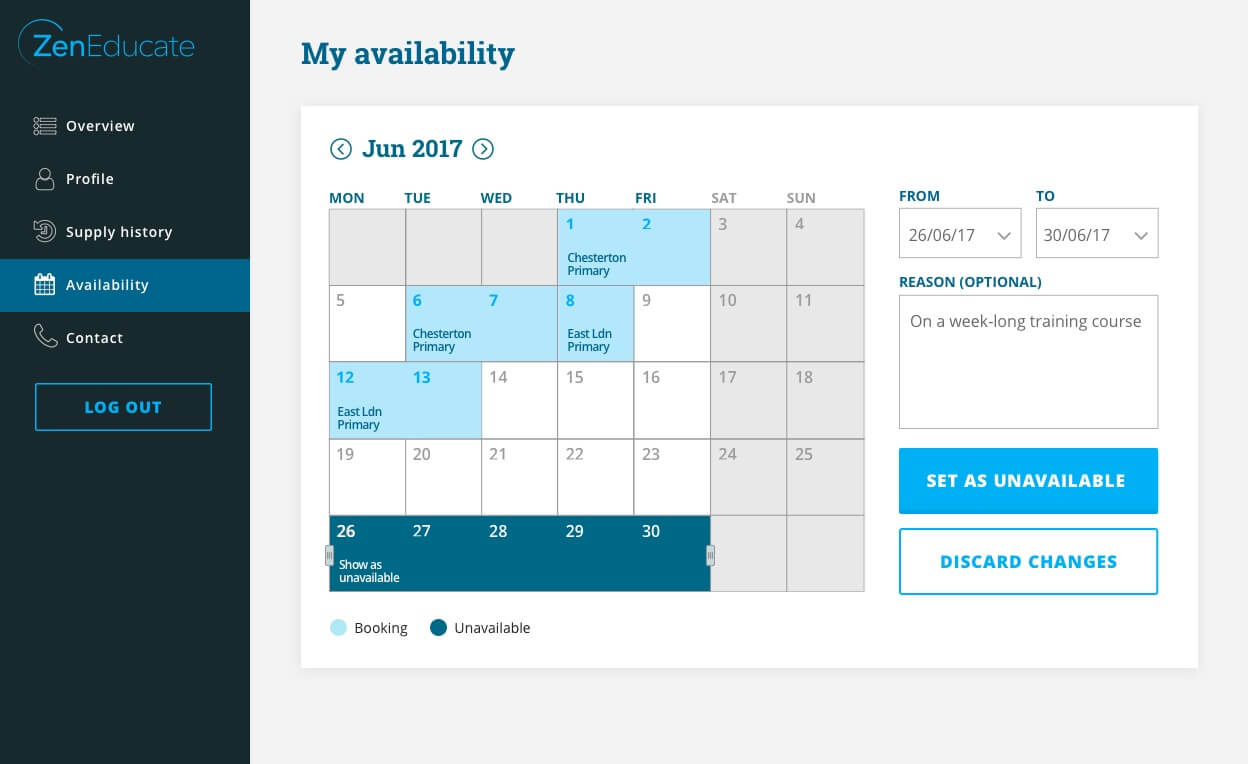 A lot more to come
We're on a mission to bring the process of arranging supply cover into the modern world. We have a lot of exciting updates ahead throughout the school year and look forward to hearing your feedback!
Log-in to check out the changes!