You can now add personal pronouns to your Zen profile.
The teaching community registered with Zen Educate is constantly growing, creating a diverse pool of talented people who we are eager to support into work. We recognise our responsibility to create a safe space for everyone; inclusive of their identity, background and circumstance.
In our standing up to racism post, we set out our commitment to celebrate the diversity of schools and educators and to apply this to our technology. Our new pronouns feature has been introduced with this in mind.
What did we change?
'Language can be really powerful in helping to affirm your identity, feel confident and sharing your authentic self with others'
— The LGBT Foundation
You can now add up to four pronouns to your Zen Educate profile. Your pronouns will be visible to our team and school leaders, helping us to refer to one another in a respectful way.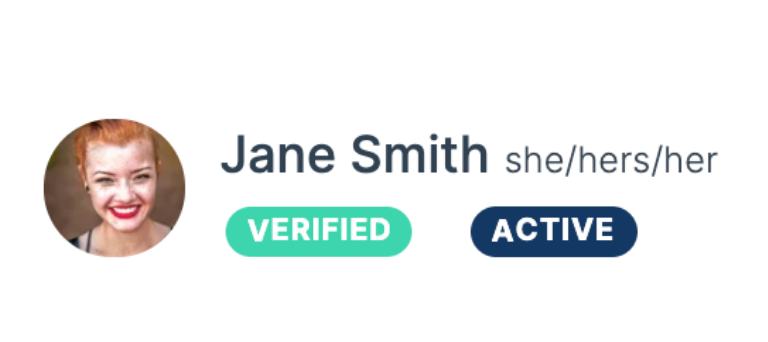 Why did we introduce this feature?
At Zen, Pride Month has helped us continue a positive dialogue about how we support teachers, students and our team in the LGBTQ+ community. We've shared resources, but it is also important to see this conversation reflected in active changes to our service.
As Inclusive Employer states, 'feeling included is a key aspect of human life'. LGBTQ+ empowering organisation Stonewall explains that normalising sharing pronouns helps people to feel recognised and included:
'It might take some getting used to, but it causes you no harm and using the right pronouns for someone will make them feel acknowledged and valid'
With the option of sharing your pronouns on your profile, we hope this will help:
Our teaching staff to affirm their identity
Our team to use our teaching staff's correct pronouns
School leaders know how to refer to the staff coming into their school.
How do I add my pronouns?
1.Go onto your Zen Educate profile and select 'add pronouns'.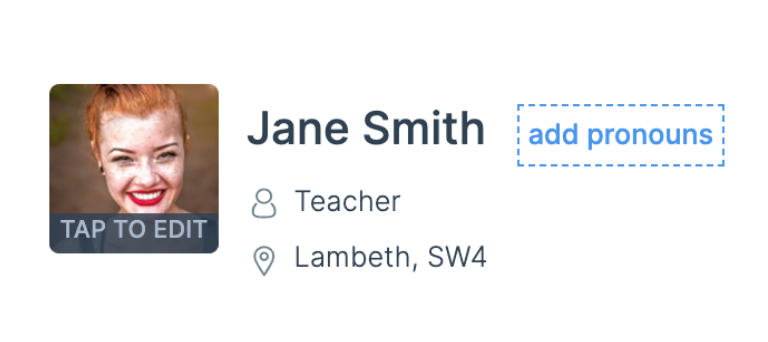 2.Select your personal pronouns from the drop down menu.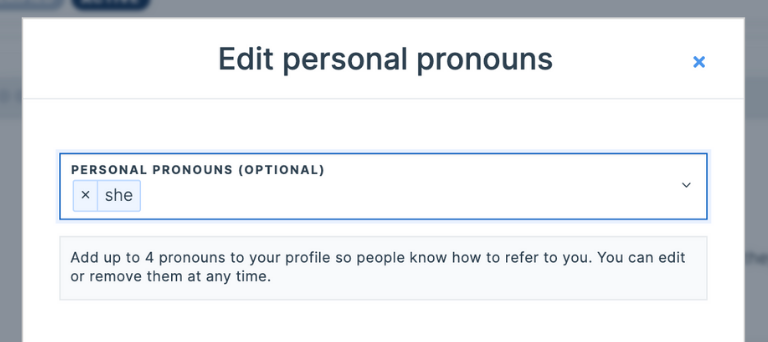 3.Our team and partner schools will see your pronouns on your profile!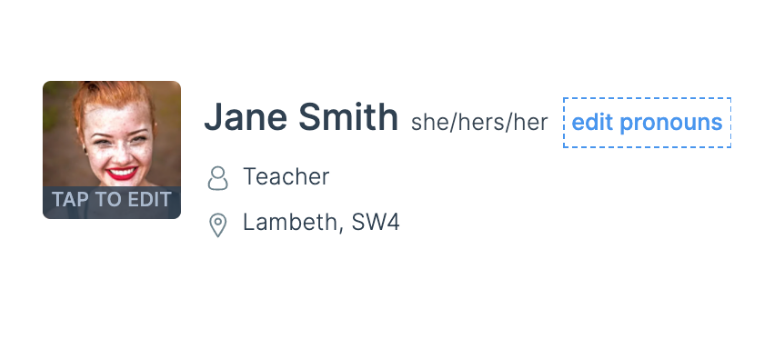 ---
We hope this feature makes Zen Educate safer and more inclusive. We're proud of the diversity amongst the teachers, Teaching Assistants and Cover Supervisors and want to represent those involved in our mission to support children's education.
If you have suggestions for more that we can do, please get in touch. To see more of our platform updates, follow us on Twitter or Instagram.